Eco Hero – People's Choice
Congratulations
to our
Eco Hero Semi-Finalists
Public voting to select our three Finalists is now open! 
Below you'll find each semi-finalist, and a link to their Eco-Resume.
The Eco-Resume a document that contains the information provided by the wonderful person who nominated them. Each Semi-finalist was then asked to provide any additional supporting documentation they wished to have included, and that information was combined into the Eco-Resumes you see here.
VOTE NOW FOR THE FINALISTS
Click through to read the Eco-resumes and learn more about each of our amazing Semi-finalists. Once you've settled on who you think is most-deserving of the title 2021 Eco Hero, place your vote!
The three Semi-finalists who receive the most votes will make it through to the final round, and one will be crowned the 2021 Eco Hero.
Note :  
1. The Eco-Resumes can be read using our PDF viewer on a desktop or laptop, or if you prefer, you can download to view on other devices  
2. All external web links will need to be copied and pasted into your browser to view
3. One Vote per person please. All mutliple votes are detected by the software smarts and are not counted.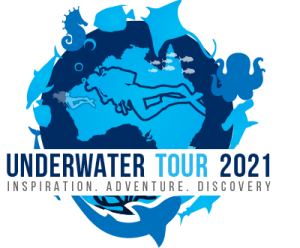 The 2021 Eco Hero will be announced LIVE during the Underwater Tour Show, Sunday May 23. 
Join us and our stellar array of international guest stars, hosts and partners as we raise the curtain for one unmissable show in a new, exciting and lively broadcast format. We're upping the ante!
With the help of a little wizardry, you can enjoy wonderful underwater story-showing, tales of discovery adventure and behind the scenes antics from your sofa wherever you are.
Nominee: Dylan Boag
Nominated By: Lara Hindmarsh and also by Louise Nott
Dylan is not only a Scuba & Freedive Instructor, he's passionate about the health & survival of our Oceans…
Nominee: Diane Oxenford
Nominated By: Deirdre Reynolds
Diane has a tireless commitment to the ecological and environmental concerns of her coastal community…
Nominee: Jacqueline Younger
Nominated By: Marcia Riederer
Jacqui is outstanding community leader, not only through her job as an educator, but through her extended community and volunteer work…
Nominee: Tony Isaacson
Nominated By: David Joffe
Tony is the epitome of one who thinks globally and acts locally …
Nominee: Sarah-Jo Lobwein
Nominated By: Brett Lobwein
Sarah-Jo Lobwein is a passionate conservation educator focussed on reducing plastic consumption and pollution…
Nominee: Louise Hardman
Nominated By: Linda Cash
28 years ago, Louise Hardman was inspired to tackle the ocean plastics issue…